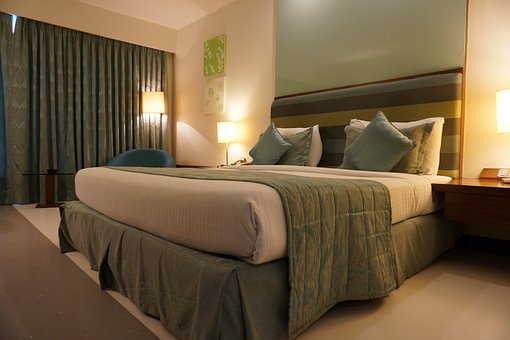 With many hotels all over the UK, it can be hard to know the best ones to choose to stay at. Everyone has different tastes when it comes to hotels, so what one person likes when staying away from home, someone else may not. Many hotels have different facilities to use. These include spa facilities, entertainment areas and gyms. With many hotels to choose from here is a list of the top hotels to visit across the UK. To make things easier, we at the Leopard Inn have stayed at a few of the top hotels across the UK in places such as London and Cornwall and made a list of some of our favourites.
Top Hotels to Visit across the UK: the Leopard Inn
If you are looking for a hotel to stay at whilst visiting Stoke on Trent then our hotel, the Leopard Inn could be a great place for you. Our hotel dates back to the 1700's and has been opening its doors to people all across the world for many years. We offer great entertainment as well as food. We also have a number of different rooms for you to choose from. There is a lot of history that surrounds our hotel due to how long it has been opened for. As you would imagine, because the hotel is so old that it may also be a site to visit if you are curious about ghosts. This hotel has had many stories from guests about seeing people walk into rooms and just disappear as well as hear mysterious noises throughout the night. As a result, we offer ghost tours around the hotel for you to join in on to see the mysterious activities first hand.
Watergate  Bay Hotel in Cornwall
Another one of the top hotels to visit across the UK is the Watergate Bay in Cornwall. This hotel is located on the North Cornwall Coast and is a perfect destination for a beach holiday. With stunning scenery, the Watergate Bay offers a great holiday for relaxing as well as offers opportunities for fun-filled activities. This hotel provides visitors with the chance to take up surfing lessons due to it being located on the beach. As well as being directly on the beach this hotel also has an indoor pool. This means that no matter the weather you can enjoy being in the water. For those who own pets and find it hard to get someone to look after them, dogs are welcomed at this hotel so they can also enjoy the scenery and the beach.
Top Hotels to Visit across the UK: Zetter Townhouse London
Next, we visited the Zetter Townhouse in London. There are 2 hotels located on the West and East side of London. This hotel offers a great selection of cocktails to try from their award-winning cocktail lounge. There are also opportunities to hire out the entire function for parties or simply just parts of the hotel for different events. The Zetter Townhouse offers a great selection of food and they also have facilities for afternoon teas.