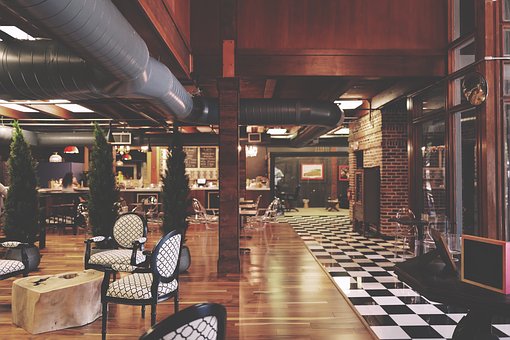 Here at the Leopard we are very proud of our menu and the joy it brings all the locals and visitors. To keep things exciting at our establishment we are constantly reading up about other successful hotel restaurants to see if there are any dishes that take our fancy. Over the years, we have collected an impressive list of hotels with restaurants that are legendary in the UK and beyond. We would like to share our top picks of hotel restaurants.
The Hambrough, Isle of Wight
On the south coast of the Isle of Wight lies a little boutique hotel called The Hambrough where head chef Robert Thomson earned the place a Michelin star.
Knockinaam Lodge, Portpatrick, Dumfries and Galloway
Home to the longest held Michelin star in Scotland, chef Tony Pierce offers a delicious tasting menu of Hebridean shellfish, hand-dived scallops, meat from Galloway estates and smoked salmon from Galloway smokehouse. Every vegetable used is grown in the hotel gardens and the chef makes everything fresh from crisps to ice-cream.
Pennyhill Park, Bagshot, Surrey
Across the whole of Britain, less than ten hotels have chefs who have two Michelin stars and most of those establishments are in London. Michal Wignall is one of those chefs and he works at the lovely Pennyhill Park. His cooking style is complex modern European. The menu includes a ten-course tasting menu or a seven (or three) course set menu.
Kinloch Lodge, Isle of Skye
Again, a southern shore hotel, this time on the Isle of Skye, impressed us. Kinloch Lodge is the only place on the entire island that has a Michelin star. The five-course tasting menu is preceded by canapes and aperitifs to die for. There is also a unique dining experience where the chef prepares your meal in front of you.
The Samling, Windermere, Cumbria
This posh hotel restaurant is a private dining experience as the hotel rooms at the Samling are for exclusive-use bookings only. Ian Swainson is the head of the kitchen with James Cross serving extravagant dishes such as Cartmel venison and sloe gin crème Brulee.
Fairyhill, Reynoldston, Gower, Swansea
Finally, this lovely establishment in Wales. Fairyhill is a Georgian house with a 24-acre estate and a leading culinary team. David Whitcross is the head chef serving deep-fried cockle canapes, wild sewin, creamed potato, Gower lamb loin, laverbread and peanut puree to name a few of the favourites.